Brand Comparison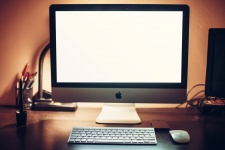 So if you do not wish to build a device on your own, you need to look for a manufactored device. One of many things that could influence one's choice in choosing a device is the manufactoers themselves. Taking a look at four of the biggest computer manufactorers, there are both upsides and downsides to each brand.
Dell
Dell has recently been producing laptops with very long battery life, so the laptop can last a full work or school day.
Dell's laptops are relatively lightweight, so the laptop is conveinent to carry.
Dell's laptops are very customizable, and can run on Windows 10.
Dell laptops are well priced, good for someone on a budget.
Dell's laptops are not known for their incredible power. Most laptops are 'good enough' for the jobs demanded of a laptop
The design of the laptops are usually lackluster, but for those who don't care about looks, the flaw goes overlooked.
Apple
Apple has a very simple interface, which is easy to learn and work with.
Apple has very secure devices that are difficult for others to tamper with, updating frequently.
Apple devices have access to applications that other devices do not have.
Apple is known to be a very pricy brand, not very good for those on a budget.
The performance of devices can be a little underwhelming for the price. Many of Apple's products are overshadowed by laptops that perform better at the simular prices.
There is little to no custimization avaiable for Apple products. Due to its design, not many applications besides those offered by Apple are easy to install nor can many options be edited in the software.
MSI
MSI makes very lightweight laptops while still keeping the webcam on the top of the screen.
MSI laptops come with accidental damage protection.
The laptops are well made and well reviewed by customers.
MSI has awful tech support. If you have a problem, they likely won't make it better. The website is frustrating, and responses to problems are slow.
The design of the laptops are pretty bland, but if you don't care much, this flaw can go overlooked.
Asus
Asus laptops have interesting features that other laptops don't such as its new "screenpad", a touchpad that doubles as a second screen, that was introduced recently. Asus is known to take risks in its design.
Asus laptops are designed with the intention of looking good. If a good laptop design is on your proirities, Asus should be a brand to check out.
Asus is a brand that follows under the 'poor support' label. They do not offer warrenties and have difficulty answering questions.
While some features are suprising, many laptops with the same price seem to outclass the laptops due to better hardware.